Hi good people,
I am new to webhooks and trying out with Integromat.
I managed to setup a scenario and the webhook URLS by following: https://support.integromat.com/hc/en-us/articles/360006249313#determine-the-webhook-s-data-structure
But when I import data to integromat, I only see one term "Value" , unlike the example in the above link, where we should see more fields.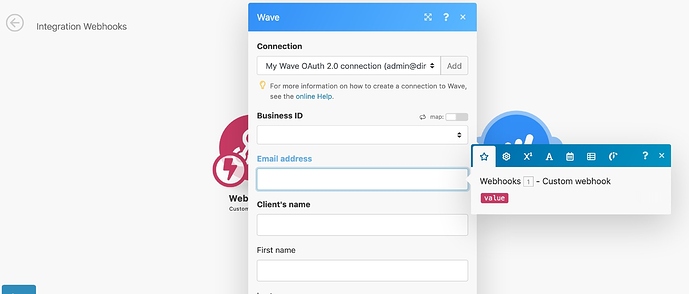 Any insights please?
Cheers!