Hi everyone,
I'm looking for some advice on custom email notifications in Ragic. Specifically, is there a way to send a custom email only after the record is saved for the first time?
When I select "Automatic run when saving", it triggers every time someone edits and saves the record, as shown in the screenshot below: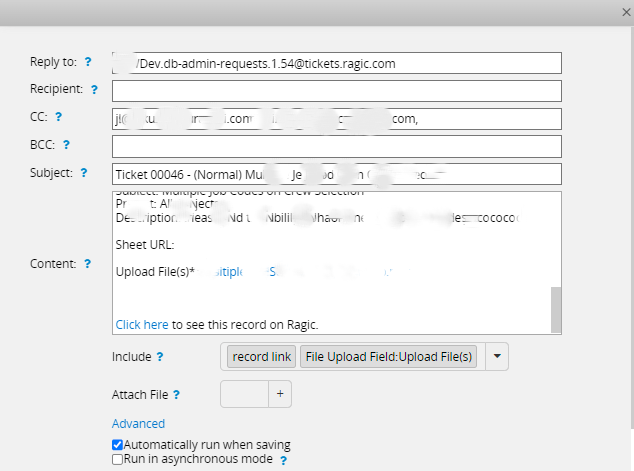 When check "Automatic run when saving". it runs every time someone edit and save the record.
Has anyone tried writing a script in the Post-workflow? I found this documentation: Creating a custom automatic e-mail notification about creating a custom automatic email notification. While I'm eager to give it a shot, I'd like to know if it's possible to set the script to send the email only the first time the record is saved. Additionally, the parameters refer to the Field IDs, how can i refer to a default reply-to email, so users can respond directly, ensuring the email gets archived in the record.
Thank you for any advice in advance