Is there any way to remove spacing from a ragic form.
For instance I have 20 fields on a form out of which 10 of them are hidden/appear based on my selection on 1st field. I have used conditional formatting for this. But this still leaves a huge empty space on the form. Is there any way to get rid of this space.
Any help would be greatly appreciated. I have included the image below to show what I am talking about.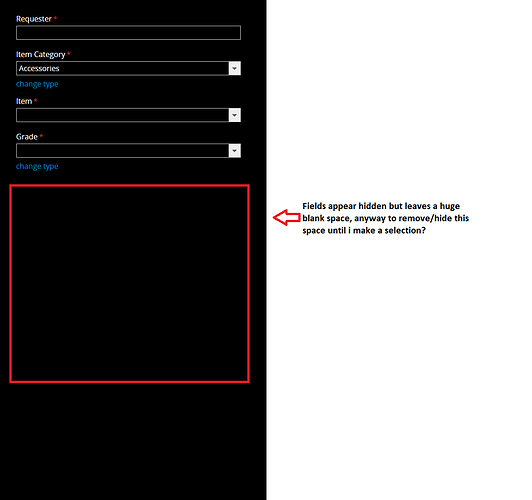 Thanks