On a form ABC I have a reference table 1 with a Col A, Col B. As the user adds reference records in table 1 in form ABC I have another field that should only let the person select from the records added in table 1. This is all inside for ABC.
Here is a screenshot of an example created in Excel.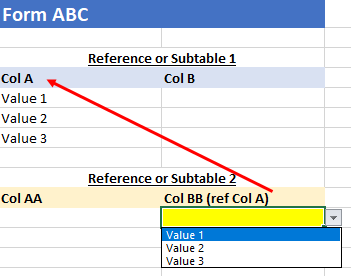 Any help or alternate way of achieving this would be appreciated.