Hi - I need to change our cascaded selections options and then update the entries with the new set.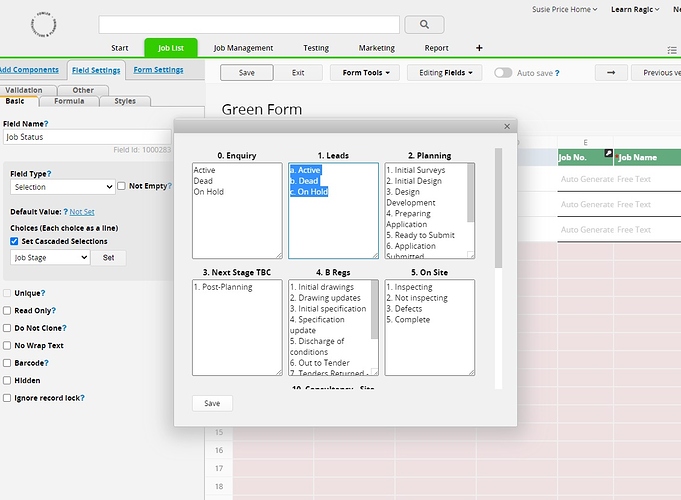 When I update the cascaded selection, the entry keeps the old one, which is fine, but when I try to do a Mass Update to change them to the new cascaded selection I get an error message that the new option is not available.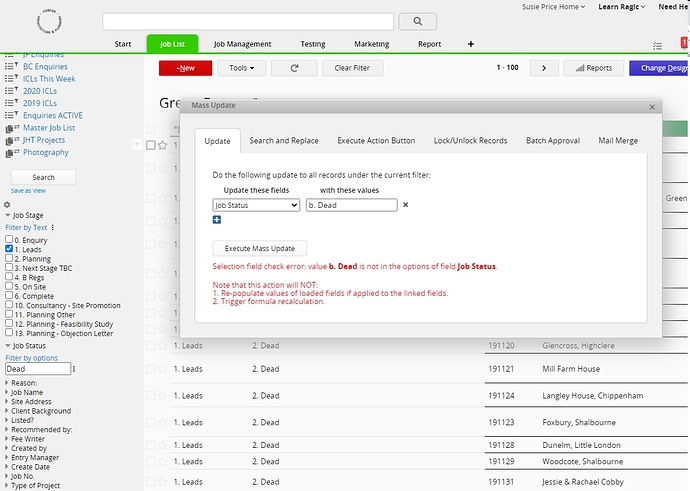 Any help appreciated, thanks. We are working through all our cascaded selections and would like to get the method right now before going through all of them. I don't want to have to update them one at a time.