I know how to create a URL button that will take me to a multiple version of the same entry, but I forgot how to make one that takes you to a completely different entry that shares the same field information.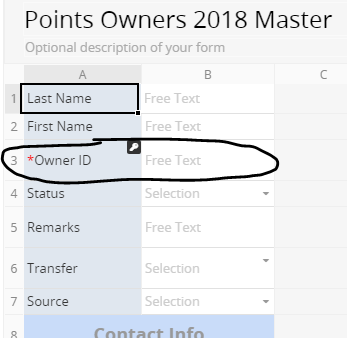 Example: I have a tab with sheets for 2018, and client profiles on here. They have an "Owner ID" in the form that is unique to each of them. They each also have an entry number (in the url bar, at the end, it will have a number indicating which entry they are based on what order they were created. So for example /companyName/2018/2/6 which is "tab name"/"sheet number"/"entry number") I have a 2019 tab with sheets and the same client's have profiles on here, but they are considered different entries. I want a button that takes me from the 2018 entry to the 2019 entry based on their Owner ID
The entry number can be used for my button that takes me to a multiple version of that entry, because they share entry numbers, but it cannot be used to take me to the 2019 entry because they don't have the same entry number. They do, however, have the same Owner ID.
I know this is possible, I have done it before. I just can't remember fully how. I used the Confirmation Number for invoices, because two different sheets, not multiple versions, had the same invoices on them that share confirmation numbers.