I'm not sure if this is the right category, so let me know if I need to move it.
I have set up the Agent field to only have the "Sales" user group to select from. In the form view, you can see we only have 7 agents. In the list view, when trying to use the Agent field filter, many users are on this list. I would say maybe 50 or so.
Is there a way to fix this so that only the users in the appropriate group will come up?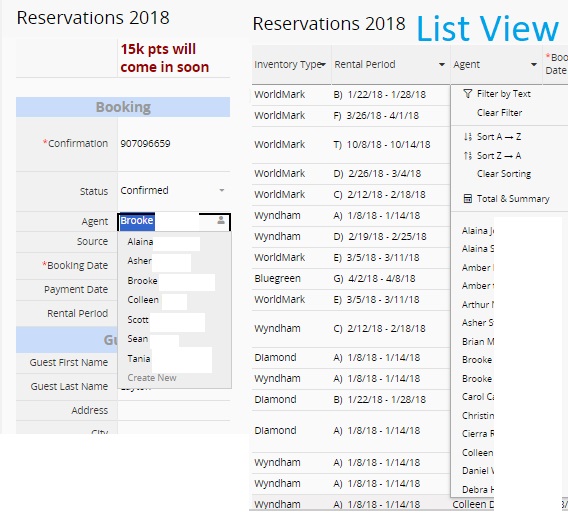 I would also like the same for resorts. It's a different set up, and not done with the cascaded feature. Should I start a new topic for that, or add it here?